Get Latest Technology Led Wall on Rent in Delhi
The Function Empire owes the largest variety of interactive audio/video technology LED Walls. We are in the business of providing high-quality product services in various functions such as the exhibition industry, marriage, conference meeting, and many others. We help our clients in delivering the hi-tech resolution video presentation that can hold the maximum number of audience.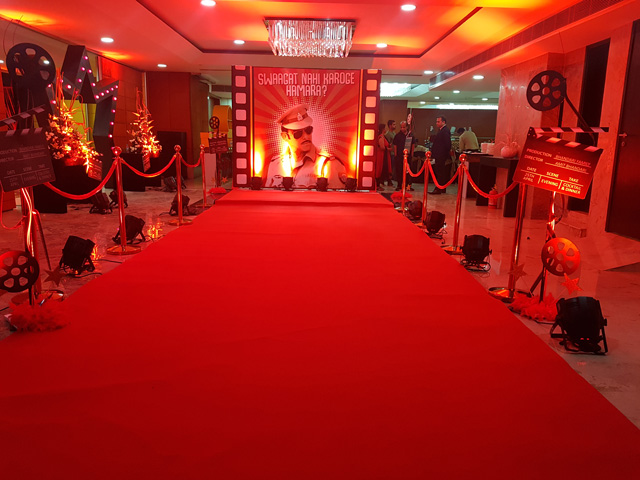 What are the uses of LED displays?
LEDs are the most efficient way to convey a message or brand your content to a large audience. If you are wondering about the elements such as decorations, lightings, video, and audio equipment for rent, then you need to contact The Function Empire staff. We deliver LED wall on rent in Delhi for various services like corporate events, product launching events, exhibitions, conferences, seminars or any others. We offer you a wide range of LED Wall on rent available with the latest technology and quality that suits the requirements of clients.
The Function Empire is known for fulfilling incredible traditional lighting equipment for planning any event during day or night time. Our LED walls are quite bright even in bright sunlight. If you are planning to host events outdoor or indoor, you will find them especially useful given the constraint of space.
Avail different types of LED walls.
Our team is excelled at providing different sizes and designs of the LED wall. We are recognized for delivering the top-notch LED wall rental service in Delhi.
Indoor
If you are hosting any type of indoor function, then hire a wide range of LED walls. Get the latest and hi-resolution display that is extremely suitable for your function. We provide the services for different functions such as
Studio Shoots
Conferences
Trade Shows
Exhibitions
Corporate meetings
Outdoor
We offer a high pitch LED Display Wall solution with easy installations around the city. You will get a wide range of LED displays from high-resolution video walls for outdoor public and sporting venues. Our products can be customized as per the client's requirements. Hi-resolution Video Wall on Rent is used by many customers in events like a product launch, marriage, and other things.
We are the one-stop solution for organizing any event.  The customers will get end to end solution to make the event successful. The cost of rent is minimal. We deliver you the eye-catching decoration for the events.
This a reason we are known as the topmost event management company in Delhi.